ANTICIPATORY GUIDANCE
Age-appropriate Patient Information Handouts
Updated for 2017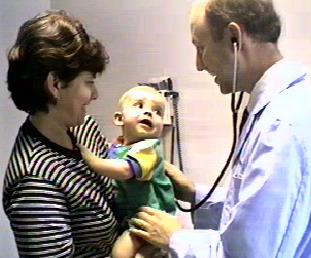 "Anticipatory Guidance" is a common term in the field of general pediatrics. It refers to providing education to parents about what to expect, or anticipate, over the next few months or years with your child. Recommendations are specific to a child's age at the time of a visit.
As a busy general pediatrician, I find there to be no single, clear resource for information to proved my patients on anticipatory guidance and health maintenance issues. Here, we provide the pediatrician and parent with up-to-date, simple, single-page information sheets that can be utilized at Well Child Checks from birth to adolescence.
Feel free to download them. If you are a pediatrician, you can hand them out to your parents; if you are a parent, you should review them at check-ups with your own pediatrician.
Steven J. Halm, DO, FAAP, FACP
Editor/President
YourPediatrician.com, Inc.