I was 14 when my eyes were opened. Now, over 30 years later, my eyes were opened again - by a wonderful experience that I was able to share with my family earlier this year.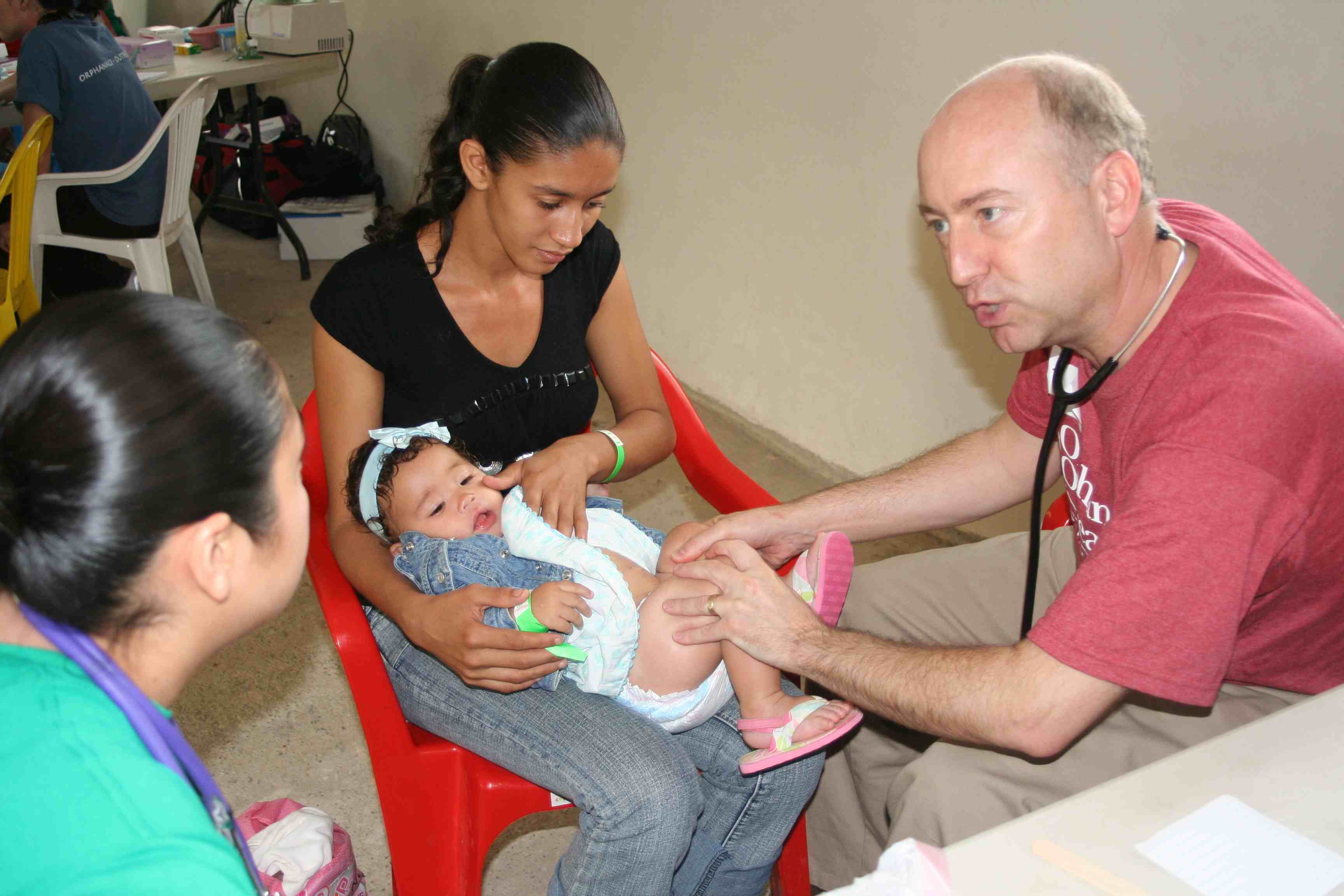 It was at the small, rural Albert Schweizter Hospital in Haiti, (which still seems to be serving its population) that I visited on a church youth mission trip to Haiti in 1977, when I had "seen" what I wanted to do with my life - be a physician - a pediatrician in particular. Seeing the simple, yet effective and much needed care provided to crippled children in that facility provided me an initial incentive and direction in my life. The whole 10 day experience, visiting rural areas of Haiti, Cap Hatien, and the poor downtown areas of Port-au-Prince, affected me to the core. I knew, then, that I was very blessed to be raised in a wonderful small upstate New York town, with a loving family, and every opportunity available to a young person in America. I was also blessed to have good grades in school, and somehow grew up with a competitive determination to never quit.
Day-to-day reality set in, and I "closed my eyes" to work hard to get into the best undergraduate liberal arts pre-health program I knew of. I focused on completing my requirements to get into medical school, and with hard work, I was successful in opening my own doors to make my dream come true - to become a doctor.
Coming from a middle-class family, I was forced to take out a significant debt to complete my medical school training (six- figures in 1989 dollars). I then pushed to get into the best residency program I could find - a combined Internal Medicine and Pediatric residency at Penn State University Hospital and Children's Hospital in Hershey, PA. Along with one other fellow physician, I was the first to complete the combined program at Penn State (it has now grown to have 6 graduates each year).
Unlike many of my fellow residents, I decided not to pursue a sub-specialty fellowship training, but rather go into primary care medical care. I was daring (and entrepreneurial) enough to start my own medical practice in a small town in a different region of the country. I was determined to make a personal and financial success of my decision to go in to medicine, to go into primary care, and to serve a smaller town with a huge need for a pediatrician.
I was blessed to have plenty of backing from my family, to have a wonderfully happy marriage partner, and to start a family during this "hectic" time. In one year's time, I had completed my residency, obtained board certification in two specialty fields, moved to a new town, built a new home, built a new medical office building, started a medical practice, and had our second child! Within 4 or 5 years ,my medical school debt was completely paid off and I was enjoying my success.

Fast forward 15 or so years, and I find myself primed to have my eyes opened once again!

After the 2010 Haiti Earthquake, I contacted a college friend who is a career US Marine Flight Surgeon. I asked Scott to see if I could volunteer my services on the USNS Comfort to the victims of the Haiti disaster. When it seemed they had plenty of professionals helping them out, I pursued other options of helping serve an underserved population. Enter the non-profit mission program Outreach360.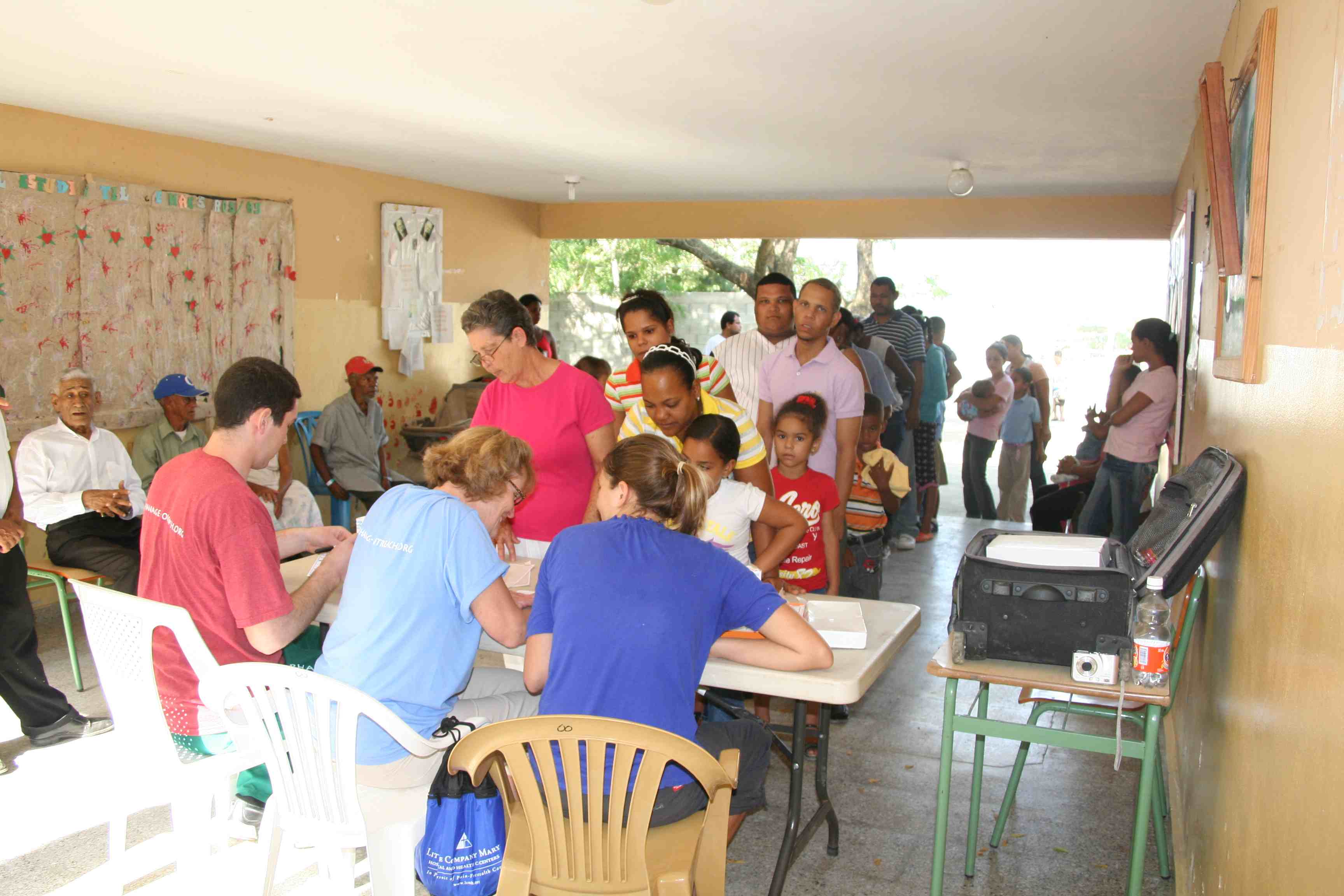 With the help of the professionals at Outreach360, I was able to quickly ( 6 weeks) complete all of the needed logistics and paperwork requirements to make the trip.
We were quickly approved by Orphanage Outreach to visit; I completed applications for obtaining $ 13,000 worth of medications from the Heart-to-Heart International program, and two "MAP Kits" with approximately $ 12,000 worth of medications from MAP International (thanks to support from Merck and Glaxo Smith Kline). These huge pharmaceutical donations made the trip even more worthwhile and more effective. THANK YOU Merck and Glaxo Smith Kline.
Within this 5 or 6 week time, we were also able to raise over $4,000 from donations from our wonderful friends and family. We were touched by everyone's willingness to give, money and clothing and food. Some "old friends" we haven't heard from since high school were eager to donate! So many of them wished they were able to do something like this, and admired us for actually doing it! THANK YOU, each one of you, for your kindness.
The travel date soon came and went - and we found ourselves immersed in another culture with some of the most wonderful professionals, volunteers and students you could ever meet. Young kids were eager to help, eager to learn, and eager to grow. It was a huge "family" of people living together at the orphanage with the simple and profound goal of serving. Everyone met their goal that week.
We loaded up 6 sets of "clinic" supplies, thousands of medication bottles in suitcases (the pharmacy) and loaded the buses to head to four different remote sites in the northwestern coast of the Dominican Republic.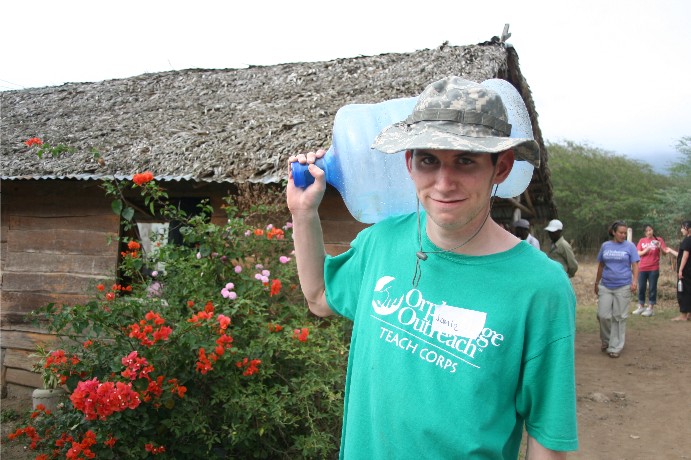 Students unloaded, set up, and ran clinics all day long - seeing 300 patients of all ages each day. People stood in line for many hours in the 90 degree heat to see us. Each clinic had college students serving as an interpreter, a scribe, and a "runner" to escort patients to the pharmacy after their examination was complete. It was hard work in hot weather under challenging circumstances, but not one person complained.
I was able to talk and teach to my heart's desire - very fun for me! Students learned about simple medical issues and examination techniques, as well as complex and sometimes unusual conditions and findings. I felt I was in my element - teaching an honored skill in an honored profession to eager students, and serving people in need. It doesn't get much more fulfilling than that for a professional.
At the end of each day, everyone was sweating and hot and tired. Everyone pitched in, though, to break down the clinics, pack up the pharmacy, and reload the buses - all with a great, positive spirit.
The group of 300 volunteers were able to collectively serve together, play together, "camp out" together, eat together and just be together the whole week. It was a wonderful personal experience for each of our family members, and a gift for our family as a whole.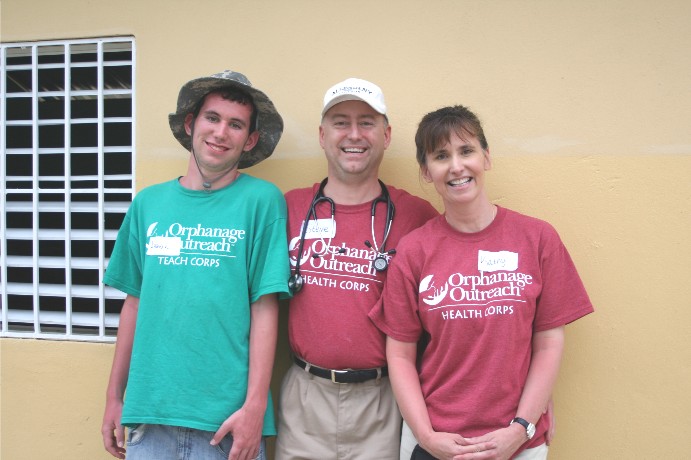 I am blessed to have my "eyes opened again" with this experience. I will return to Orphanage Outreach - hopefully many many times - to obtain another dose of fulfillment.
Next time, we plan to take more family and friends with us to share something that brings us all closer to God - cheerful service to others.