GET A "Pre-Meducation"
BY BEING A VOLUNTEER ON A
MEDICAL MISSION TRIP with OUTREACH 360 !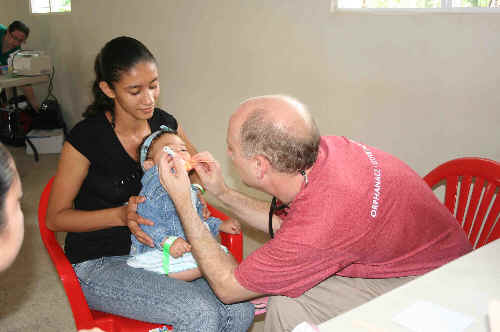 Many high school and college students think they may be interested in becoming a pediatrician. One of the absolute best ways to "test the waters" of your interest is to participate in a volunteer Medical Mission trip with a group that I've personally worked with and can whole-heartedly endorse - "Outreach 360" (www.Outreach360.org)
By participating in this program, you will be allowed hands-on experience in working with adults and children, seeing patients in clinical situations, helping out with dispensing medications in the central pharmacy, and having yourself challenged to see if you are really cut out for the medical field. I guarantee that you will find it a most-uplifting and rewarding experience.